Programmes for Development
Induction
When starting with LloydsPharmacy, all colleagues take part in a comprehensive induction programme, consisting of self-directed e-learning, manual handling practical training, and live induction sessions with guest speakers and group discussions. Our induction introduces new colleagues to our business, giving them the knowledge, tools and support they require to ensure a smooth integration into the company. We also offer additional induction support for our pharmacy managers and pharmacists, in the form of induction brochures, a buddy system, and regular check-ins.
Life at LloydsPharmacy
Management Development Programme
To foster a continuous learning culture, the management development programme is designed as a development opportunity and management skills refresher for our managers. The programme has been designed through collaboration, both internally and externally to provide our team with the tools to enable them to develop themselves, their people leader skills, and their commercial skillset.
Learn More
Store Manager and Colleagues Training Summit
As part of continuous development and training for our store managers and pharmacy teams, the training summit is the in-person training event designed to provide product knowledge, sales tips, and expertise to enhance customer service and to address the needs of customers. The training events also provide an excellent opportunity to network and build stronger relationships with pharmacy colleagues, suppliers, and support office teams.
Learn More
Appel
The APPEL Programme (Affiliation for Pharmacy Practice Experiential Learning) manages the experiential learning placements of the integrated pharmacy programmes in Ireland. LloydsPharmacy hosts students for both 4th and 5th year placements for onsite training and development to prepare them for their future careers in pharmacy. This training is supported by experienced senior preceptors and is designed to reflect the challenges students will encounter throughout their careers in Community Pharmacy. 
Contact Us
Basic OTC
Basic Over the Counter training is delivered inhouse to all front of shop colleagues. This training informs colleagues on topics such as prescription only medicines, non-prescription medicines, and patient confidentiality, and ensures colleagues are aware of and comply with our Standard Operating Procedures.
Meet the Team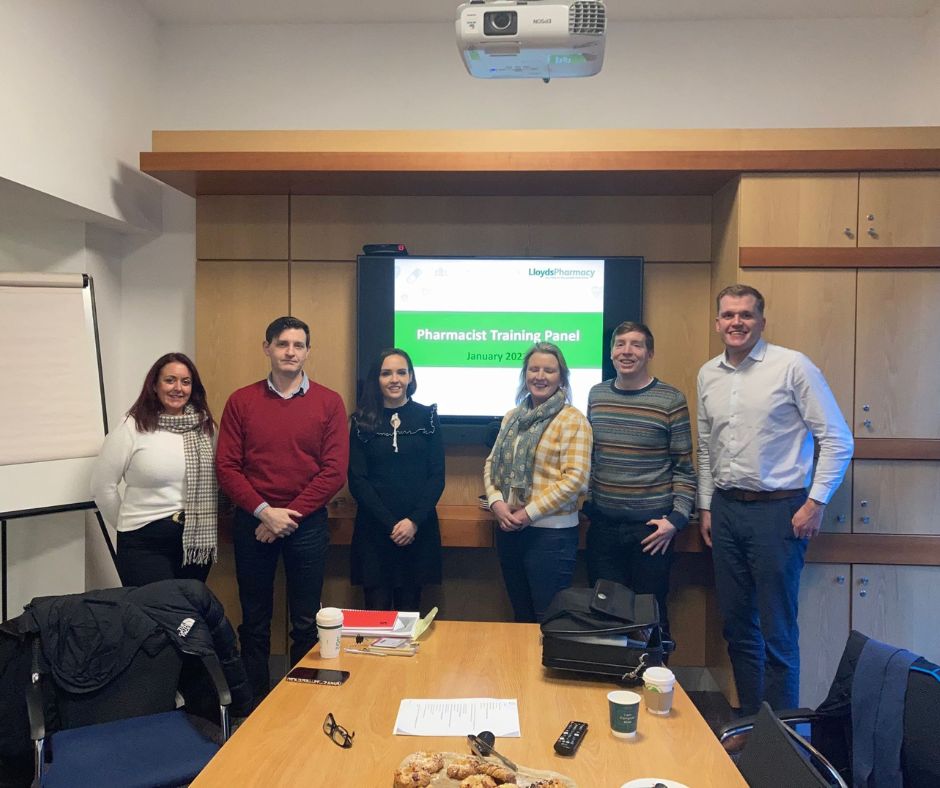 DAP
The Dispensary Assistants Programme is our internal career development programme for colleagues wishing to progress their career to Pharmacy Technician. This programme has been designed by LloydsPharmacy in conjunction with Southeast Technological University, so topics are business specific and directly relevant
to colleagues' roles and work environment. Successful completion of this programme results in a Level 6 NFQ Certificate in Science for Dispensary Assistants.
Join the Team
Product training
Product trainings are trainings that are supported by our brand partners with the goal of educating of colleagues on new and existing products in order to drive sales in our business. They create an awareness of brand identify and unique selling points for products for our team to communicate to our customers.
Careers
Bookboon
Bookboon is an e-learning library described as Netflix of eLearning' that houses thousands of eBooks,
Audio titles, online courses and learning journeys to support our teams in all aspects of their personal and professional development.