Drop into any of our LloydsPharmacy stores across ireland to get advice on the best ways to help you to Quit Smoking!
Did you know smoking is the leading cause of avoidable deaths in Ireland with 6,000 people dying each year from the effects of smoking? The statistics are scary but the benefits from quitting are endless. Within 20 minutes of quitting you are already making a difference to your health. After 48 hours nicotine and carbon monoxide are gone from your body. After 2-3 months your lung capacity can increase by up to 30% and after 1 year you have reduced your chance of a heart attack by half.
What are the benefits of quitting smoking?
You may reduce your risk of life-threatening diseases.
You may improve the air quality in your home, providing a safer environment for you, your family and friends.
You may help reduce any breathing difficulties you may suffer from.
You may improve your sense of smell and taste
You may look and feel healthier
You'll save money
You'll have cleaner teeth with fresher breath and healthier hair, skin and nails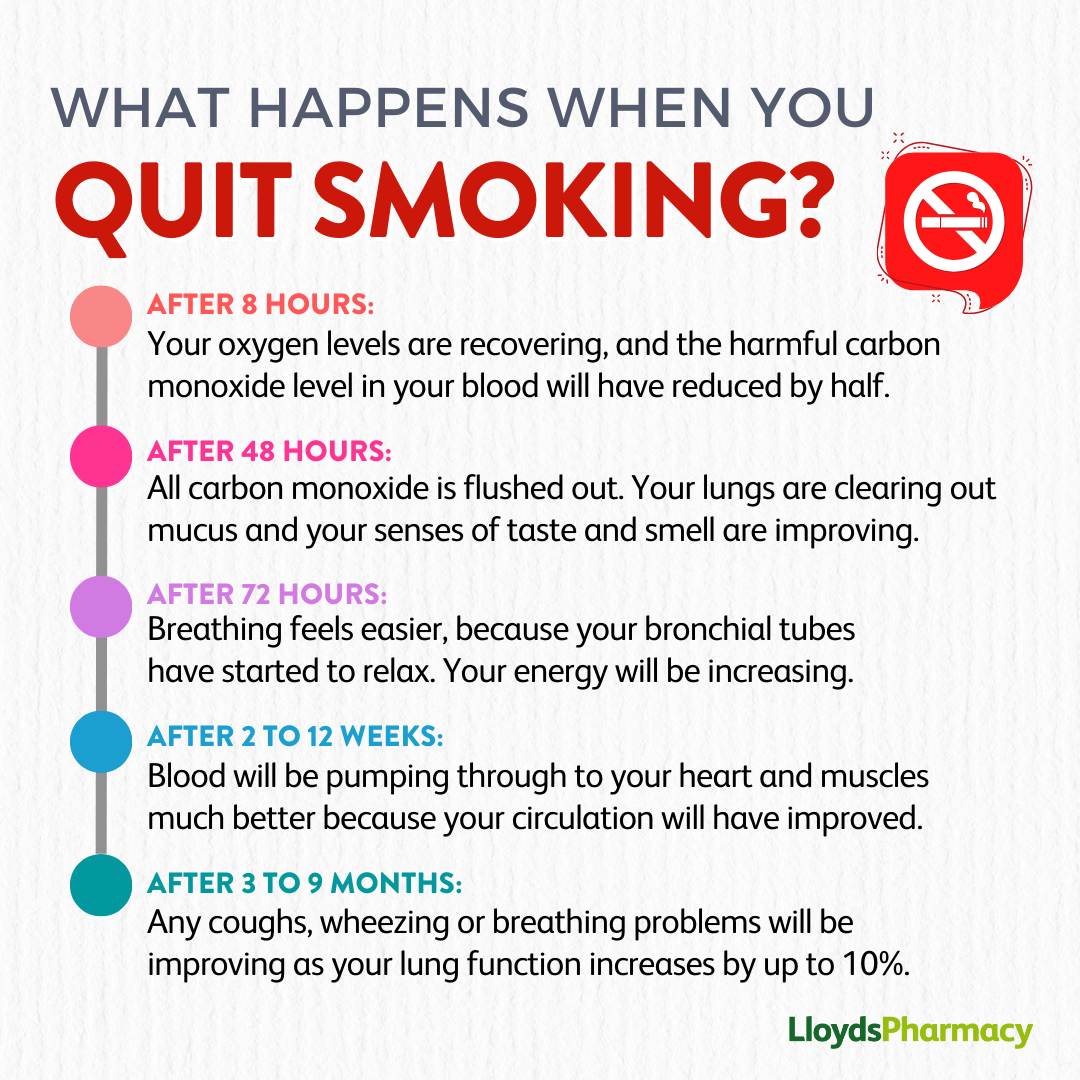 What can you do to stop smoking?
Pick a strong reason to quit smoking to keep you motivated
Pick a quit date and stick to it
Identify and avoid triggers associated with smoking
Do regular physical activity as this helps curb the cravings and manage weight
NRT (Nicotine Replacement Therapy)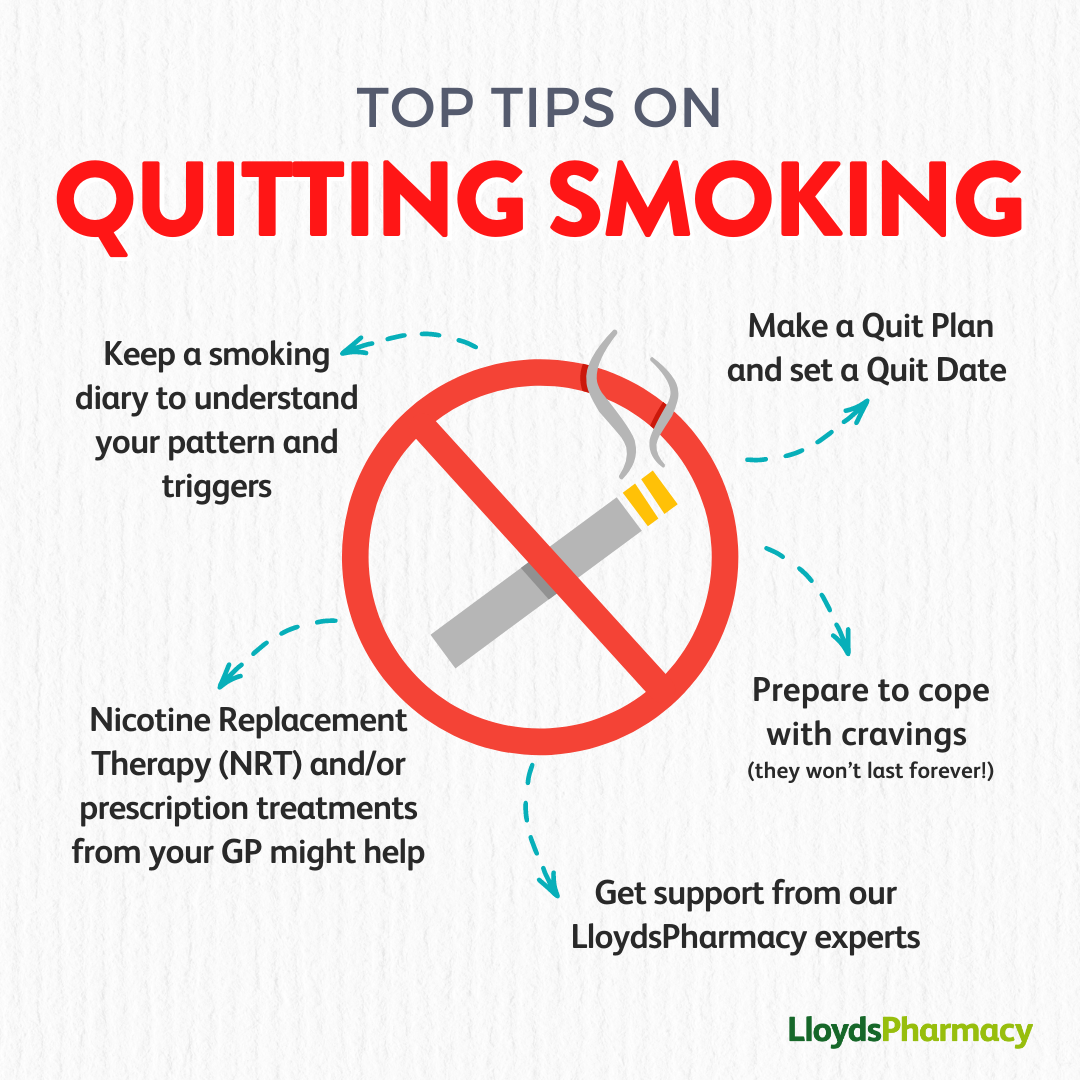 NRT (Nicotine Replacement Therapy) helps to reduce the withdrawal symptoms by giving you a small level of nicotine without the carbon monoxide, tar or other harmful chemicals found in a cigarette. There are a range of NRT's available in your local LloydsPharmacy including patches, gum, lozenges, inhalers and sprays. Always make sure to chat with your pharmacist for advice on what option would suit you best.
Advice on quitting smoking
To quit smoking, the first stop should be your pharmacy. Quitting smoking isn't easy and it's better to start the journey with the best advice and support.
Every LloydsPharmacy has well-trained staff who are available to give you the best advice for your personal quitting needs. LloydsPharmacy colleagues have received over 17,000 hours training in smoking cessation and other areas to provide year-round advice.
---
For mroe information on the services we offer check out our services page or visit your local store