Ireland is on track to have highest level of obesity by 2030 and has one of the highest levels of obesity in Europe, with 60% of adults and one in four children and young people living with overweight and obesity.
How does the service work?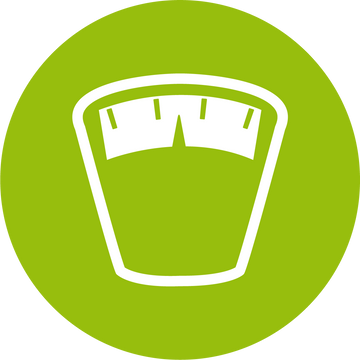 Step 1
Set up a consultation with an online doctor service. They will ask you to complete a health questionnaire for
review by a GP.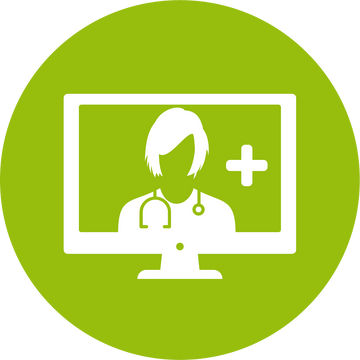 Step 2
Following this, a GP will complete an online consultation to discuss weight management strategies. If appropriate, medication will be prescribed.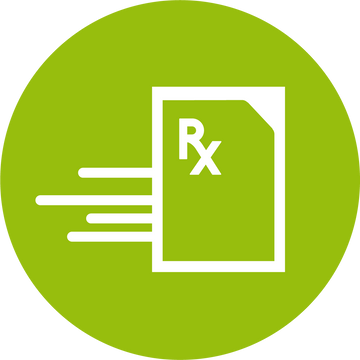 Step 3
Your prescription will be sent via email to your preferred LloydsPharmacy. You must attend the pharmacy to have your BMI and waist circumferance checked.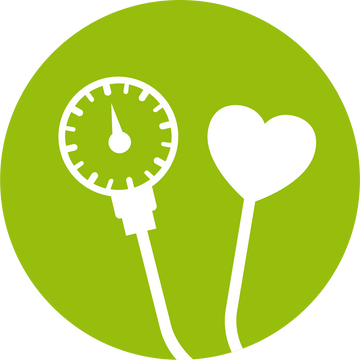 Step 4
After 5 and 12 weeks of treatment you must book a follow up appointment with your GP to assess progress.
Online Doctor Service
LloydsPharmacy Service
Initial Consultation
Online
In store
Treatment
•Weight management advice
•Prescribe medication if necessary
•BMI & Waist Circumference Check
•Report Side Effects
•In store advice on medication dosage and use
•Lifestyle advice
Cost
€50 for first appointment
€150 starter pack (includes BMI Check, medication, needles and sharps bin)
€35 for follow up
€255 maintenance pack (includes BMI Check and medication)
Appointments
Follow up with GP after 5 and 12 weeks of maintenance treatment
BMI & Waist Circumference Check after 5 weeks and 12 weeks of maintenance treatment
Note: LloydsPharmacy Weight  Management Service costs are separate to online GP service fees. However, medication costs are included in the LloydsPharmacy Weight Management Service. Medication is obtained at your preferred pharmacy.
This service is for patients who are not elibigle for reimbursement on government schemes.
Who is eligible for the treatment?
The service is provided to adults aged 18-75 year old with:
BMI≥ 30kg/m2 or
BMI between 27kg/m2 and 30kg/m2 and at least one weight related comorbidity (pre-diabetes, Type 2 Diabetes, hypertension, dyslipidaemia or obstructive sleep apnoea).
You can calculate your BMI here: https://www.safefood.net/bmi-calculator
You can find instruction of how to correctly measure your waist here: https://www.safefood.net/weight-loss
Please note, the pharmacist will check your weight, height and measure your waist in the pharmacy in order to calculate the BMI. If your BMI is significantly different to the one you stated in the questionnaire, you will be referred back to your chosen online GP team and the pharmacists might not be able to dispense the medication. 
Please note that by clicking "Online Consultation", you will exit (lloydspharmacy.ie ) and will be directed to a third party website that is operated, overseen and controlled by a third party. LloydsPharmacy Ireland is not responsible for any content of any such third party website. If you proceed to the third party website, the Site may request that you provide your consent to its Cookies, Device identifiers or personalised ad content. Please note that any consent or information that you provide will be subject to the Third Party Website Privacy Policy and Security Policies and LloydsPharmacy Ireland accepts no liability for any advices, assessments, content (or accuracy thereof), and/or cookies that may be collected by the third party website.
For more information on the weight management programme and how to avail of this service please click on the below sections.
Treatments

The weight loss management service begins with an online questionnaire and GP consultation. Once the GP consultation is completed, a management plan can be put in place. This can involve diet and lifestyle measures as well as the use of medication. The use of medication is not indicated without trying out other measures first. Any medication used must be used in conjunction with other weight loss measures.

Obesity is a common problem and can be difficult to achieve goals of weight loss. The best way to have success is with a multidisciplinary team approach. There are now medications available which can assist with weight loss.

The online doctors can prescribe medication where appropriate to assist with weight management. This can include the use of subcutaneous injections. It is similar to a natural occurring hormone called glucagon-like peptide-1 (GLP-1) that is released from the intestine after a meal. The medication works by acting on receptors in the brain that control your appetite, causing you to feel fuller and less hungry. This may help you eat less food and reduce your body weight. 

There can be risks with all medication and as a result a comprehensive assessment is required in advance of commencing any prescribed treatment. 

Patients must meet certain targets of weight loss while using the medication. If the targets are not met with use of the medication, it may be discontinued. 

After 5 weeks of treatment and 12 weeks of maintenance dose, patients must make a follow-up appointment with the GP team to discuss progress and any potential side-effects.

The medication is contraindicated in a variety of conditions and can cause side effects so the clinical and pharmacy team will follow up regularly while one is using any medication.

How do I start weight management treatment?

Complete an online initial assessment which includes an online questionnaire. One of the online GPs will conduct a follow up call and give you advice and next steps. He or she can discuss necessary medications and direct you to the best available treatment options suitable for you.

How many appointments do I have?

You will need to book an initial Weight Management Consultation with the online doctor service. If you are eligible for the treatment after the initial online consultation, the doctor will prescribe medication should you meet the criteria. On attendance to your chosen LloydsPharmacy for your prescription, your BMI and waist circumference will be checked by a trained colleague. This information will then be provided to the online doctor to validate the information provided in the initial online consultation. Once this is validated, the medication can be dispensed. After 5 weeks of treatment and 12 weeks on maintenance dose you will need to book a follow up Weight Management Consultation with your preferred LloydsPharmacy. 

Why do I need follow up appointments with a GP?

It is vital that patients have touchpoints with the GP to ensure effective weight management, to discuss any possible side effects, and to alter the treatment plan, if needed. The patient will follow up with the GP after 5 weeks and then at the end of the treatment course to ensure specific targets are met and there are no significant side effects. 
For more information on the services we offer check out our services page or visit your local store